10 interesting facts about video games
A tremendous amount of effort is put into creating video games, including the various activities that occur behind the curtain i.e., during development stages of the game. The inspiration that comes from building a video game and its world cannot be explained, not to talk of the various challenges that come along the way to achieving that goal; the bugs, the tiny little – hard to find errors.
So, if you are a hardcore gamer or working towards becoming that, here are some of the facts you should know.
1. THE FATHER WHO PAID A GAMER TO KILL HIS SON'S CHARACTER.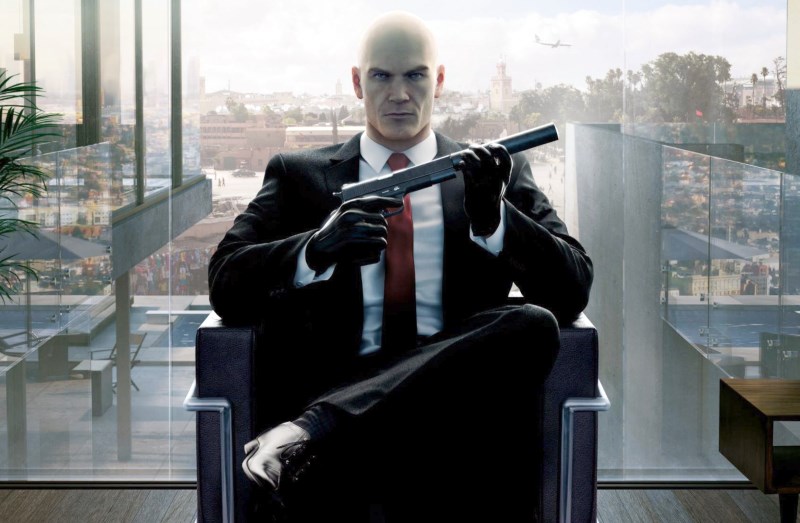 A Chinese father once reached out to an online top rated virtual gamer to kill his son's character every time his name came up online in the gaming world. This was due to the father being fed up with his son's unemployed ways, which he blamed on his daily feed of video games.
The plot failed as Xiao Feng eventually found out about it, as he became a target in the gaming world. The 23-year-old told his father: "I can play or I cannot play, it doesn't bother me. I'm not looking for any job, I want to take some time to find one that suits me."
2. THE REASON WHY BATTLETOADS WAS DEVELOPED TO BE ALMOST UNBEATABLE.
Battletoads which was developed by Rare, published by Tradewest, and released on NES on June 1st, 1991, has the reputation of arguably being the toughest video game. This was when video game manufacturers noticed they were losing money to the rental market as skilled players were able to play their games without any sort of financial commitment.
Battletoads was created to be almost unbeatable. The game was made so difficult that players would not be able to finish it unless they are committed and determined. Even very committed and determined players haven't been able to finish the game within 50 days or less.
3. VIDEO GAMES IN PUBLIC LIBRARIES.
Why do you think public libraries suddenly became a target for youths? It's Videogames! With reference to a study published 4 years ago in Library Journal, about 15% of libraries in the United States now check out video games to anyone with a library card.
This was in order to lure teenagers to the library, with the hope that they make actually pick out a book or even read one during their stay in the library. Major libraries have begun to opt for this option as they believe it is an evolution.
4. THE CHARACTERS IN THE GHOSTBUSTERS VIDEO GAME.
We all know the Ghostbusters, right? Well, did you know that the Video game that was released in 2009 contained the voices and likenesses of Bill Murray, Ernie Hudson, Dan Aykroyd and Harold Ramis, who were the original cast members of the film and were also involved in the game's production… They also assisted in the writing of the script for the game.
William Atherton, Annie Potts, and Brian Doyle-Murray were also cast members of the film who also lent their likenesses and voices to the game characters.
5. THE PROGRAMMERS BEHIND GOLDENEYE 007.
GoldenEye 007 was a very deep and complex video game, it was one of the top rated during its time, and it was built by a team of 9 programmers, 8 of which has never worked on a video game before.
A mid-level programmer, Martin Hollis had just finished his first game project with the company, Killer Instinct, and then gave a pitch about his new idea to Rare and Nintendo. Rare and Nintendo loved the pitch but were not really keen about it, so they provided Hollis with what could only be described as a "Skeleton Team".
6. THE BOY WHO PLAYED HIS WAY TO MODERNITY
Eliot was born in 2004 was the subject of somewhat of an experiment as his father, Andy Baio made Eliot play his way to modernity by playing starting with 1979's Galaxian, and then through the history of video games chronologically.
Eliot began this journey at the age of four (on his fourth birthday). As we already know, it started with Galaxian (1979), then Rally-X (1980) – Bosconian (1981) – Dig Dug (1982) – Pac-Man (1980) – Super Pac-Man (1982) – Pac-Man Plus (1982) – Pac & Pal (1983) – The Atari 2600 – NES – SNES, And so on.
Thanks to this, Eliot has developed a resilient taste for roguelikes, and has also been so alarmingly good at video games that he can complete Spelunky via hell and reach the Nuclear Throne!
7. THE VIRTUAL GAMING WORLD BUILT BASED ON SOUND.
Have you ever heard of the virtual gaming world based only on sound? Well, to create a gaming experience equally accessible to people across all vision spectrum, the French creative studio, DOWiNO, built a game titled, "A Blind Legend," where you assume the role of a knight whose eyes were brutally scooped out, and your wife also stolen away by a vicious enemy, leaving you only with your auditory senses to guide you to retribution.
The audio of the game is layered through a three-dimensional recording style, binaural sound, designed specifically for headphones. It creates a persuasive sense of sonic topography and to master the game, the gamer would need to concentrate on elements that would just be part of the backdrop in other games.
8. THE AGE RANGE OF VIDEO GAME PLAYERS.
What is the age range of video game players? The answer to this question has been a major debate among various individuals as some believe it is mainly for the youth, or for kids or even for adults. Entertainment Software Association came out with a study in 2010 that concluded that the average age of a person who plays video games is 30!
9. HOW VIDEO GAMES HELP PEOPLE MAKE THE RIGHT DECISIONS FASTER.
Video games can help an individual make life decisions faster and better. This is a fact discovered by cognitive scientists from the University of Rochester. It was discovered that playing action video games can help train people make the right decisions faster. They found that gamers develop a heightened sensitivity to what is going on around them, and thus help them improve both in the gaming world and the real world as they develop general skills that can help them with their everyday activities like multitasking, reading small print, keeping track of friends in a crowd, and finding their way through places.
10. YOU LOSE A FILE FOR EVERY ALIEN YOU KILL, LOSE/LOSE.
The video game that randomly deletes a file on your computer with respect to every enemy you kill during the course of the game. Zach Gage developed a top-down shooter, Lose/Lose, which creates aliens based on files in your computer, and these files that are permanently deleted as you bring down each alien that appears the game.