9 interesting facts about american football
Football in America, and I don't mean soccer, is more than just a sport. The sport has with such a fanatic following that it resembles religion in some ways. Whenever a season ends, the fans will already start counting down to the day of the new season's kick-off. There are millions of fans that are obsessed with fantasy football drafts, which is quickly becoming an industry of its own. American football is not just a part of life, it is life in the USA. In this piece we will go over 9 interesting facts that will arm you to puzzle your friends the next time you go head to head in a game on your console, and wouldn't it be sweet to beat them twice?
1.  Emergency Drafts
Due to the absolute crazy following American football commands among the population, the league organizers cannot afford for it to be interrupted even under the most extreme of circumstances. This is why they made a provision for what is known as a disaster Draft, which is an emergency kind of draft to help a team reconstitute itself after a major havoc. When a team has less than 15 players on the casualty list, it is considered to be only in 'near-disaster' territory. When a team has over 15 players on the casualty list however, it is considered to be in a full state of disaster and will be allowed to make an emergency draft so the league can continue smoothly
2. Field Orientation
Have you ever noticed how NFL fields are built? I don't mean the structure of the stadium but the actual pitch of play. You may think there isn't much interesting about the way every standard football pitch is made but there is one thing that is common to them all. Being a sport where the slightest disorientation could lead to disastrous injuries, every NFL stadium design that's filed is designed to be facing the North-South axis or it must be permanently be in the shade. This is because it can be dangerous for a player to be distracted by the glowing sun when playing.
3. Invading Fan
American sports channels such as ESPN cannot afford to have a single minute of a big game miss their teeming viewers because that will be quite an unforgivable sin. This is not a new reality as in 1958 during a championship game, a fan invaded the pitch which forced the game to be paused till things were brought under control. It was later discovered that this was no usual fan but an employee of NBC who caused the distraction to enable his network sort out a technical glitch that saw their feeds go off.
4. Illustrious Player
One of the most decorated people to have ever played in the NFL was Byron White. Playing the professional football league was just the beginning for him as he went on to become a war hero getting 2 bronze star medals in the process. Byron White is also a member of the College Football Hall of Fame, and had gone on to become a Rhodes Scholar. To top it all off, White later in his life went on to become a Judge of the United States Supreme Court. His career is still a career unmatched in the league.
5. Ticket Tricks
There are times when fans are not too happy with management or the present team of coaches overseeing their teams. This means that sometimes fans stay away from matches of their teams in a kind of protest, but their teams know they still follow them on TV. And as such, to force the fans to come and watch the game live in the stadium, the teams often deploy a trick of their own, where they cut of live transmission of the game in the surrounding area of the team which will then force the fans to come in and watch, as they can't afford to miss a single game. Even if they don't like how it's played.
6. Lasting Name
If there is one thing NFL teams are known for, is their knack for tweaking their brands, from their names to team kits, and even changing cities. However this is not the case for EVERY team as there are those that treasure their tradition and stick loyally to it. One of such teams is the Chicago Bears. It is the only NFL team to have never for once changed their name or city since 1922!
7. Versatile Players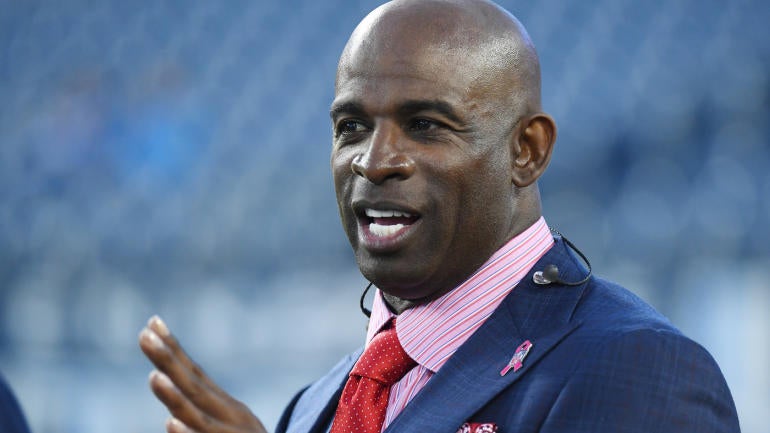 The NFL is renowned for producing some of the most active and versatile sports personalities you will ever see. A classic example of this versatility is that of Deion Sanders, who is a player who not only excelled in American Football, but also played the Major League Baseball at the same time! Once during his amazing career, Sanders recorded both a home run and a touchdown in the same week. He is also the only person to be recorded as having played both in the Super Bowl and the World Series.
 8. Astronomical Wages
The NFL is one of the highest paying sport leagues in the world. The player's lifestyle only matches that of Hollywood celebrities and this is because of the fact that they earn salaries that support such a luxurious lifestyle. A fresh NFL rookie is reported to earn not less than $420,000 every year! That is more than what the President of the United States earns from his salary. Depending on the player's stature and ability, contracts could run into the tens of millions of dollars.
9. Astronomical Revenues
And if you are wondering just how a league could afford to pay each seasoned player in the tens of millions every year, well, this is because they earn much larger amounts that will make the player wages look like chump change. The NFL is reported to be an industry worth a whopping $9 billion every year. And after deducting player's wages, stadium maintenance and every other cost that comes with running a league, the NFL still ends up with $1 billion as clean profit. Not a bad business after all.