9 PlayerUnknown's Battlegrounds facts you want to know before you play
PlayerUnknown's Battlegrounds is the ultimate multiplayer game right now. More than a million players are playing this at any given time, and the title has more than 10 million owners on PC alone. It became a cult hit in less than a year, even if there were other games in this genre.
What did PlayerUnknown's Battlegrounds improve on the battle royale formula? The best thing about PUBG is that it brought in a more serious tone. The realistic gameplay and graphics immediately made the game a hit, even if it had and it still has some serious balance and visual issues. But that pales in comparison with the astonishing, fun gameplay that the game can offer. And that's what really makes PlayerUnknown's Battlegrounds a great title. It has a fun gameplay that surpasses all your expectations.
1. There are only two maps
In fact, until the release of version 1.0 in December 2017, PlayerUnknown's Battlegrounds had only a single map which is inspired by various East European countries. The second map is a desert inspired map that it does come with a huge variety of improvements and some really nifty gameplay ideas that were improved upon the original map.
2. You play against 90+ people
And the focus is simple. You have to be the last person alive. The problem is that everyone wants to achieve that goal too, so you end up dealing with a dilemma here. What can you do to eliminate all the others and stay alive? Some people try to kill everything in their sight, others are more focused on a pacifist approach. Either way, the gameplay can be very fun and interesting.
3. Play it alone or with friends, in first or third person mode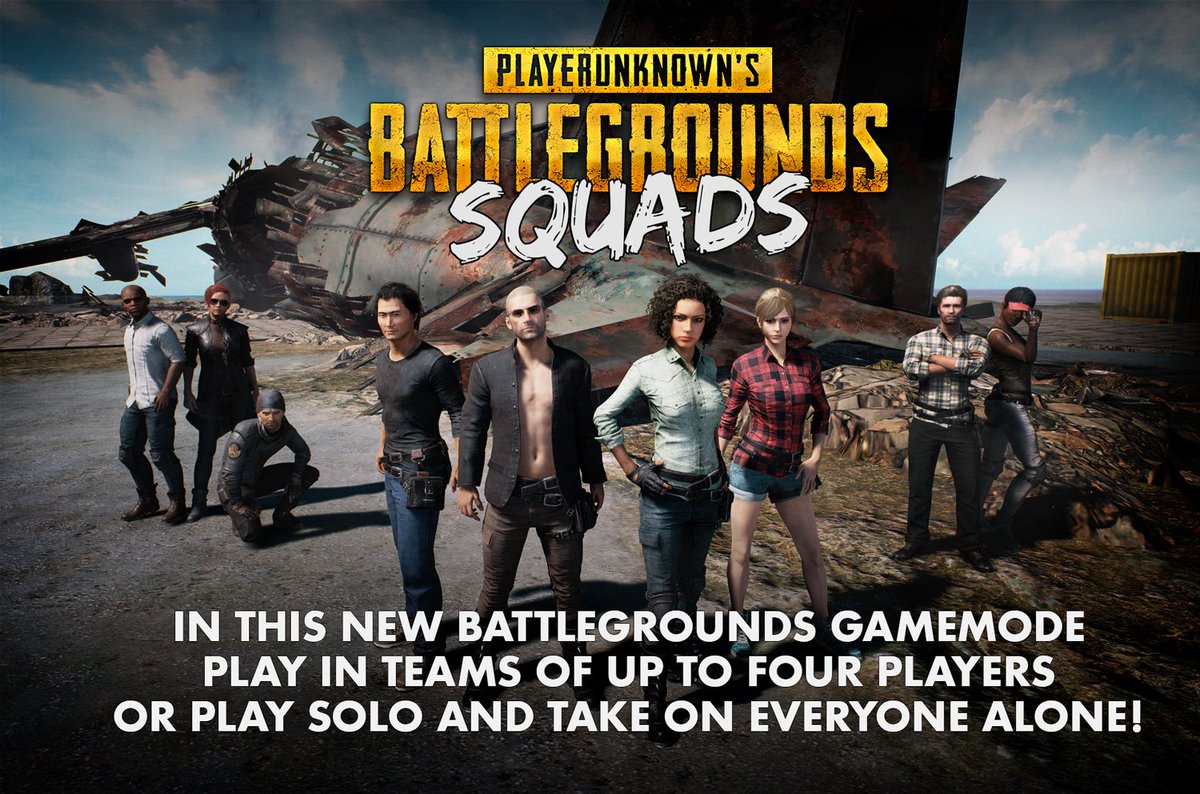 The game is always focused on making the experience as fun as possible. And it does succeed in that regard. The gameplay is actually quite interesting and it definitely offers you a huge array of options since you can play either solo or with a team of friends. You can also try to play in third person or first person. There are dedicated servers for each continent and each type of game mode. Basically, it's very easy to find the right game according to what you want to play. And yes, there are tons of players online, so you can find a match very fast.
4. PlayerUnknown's Battlegrounds has dozens of guns and attachments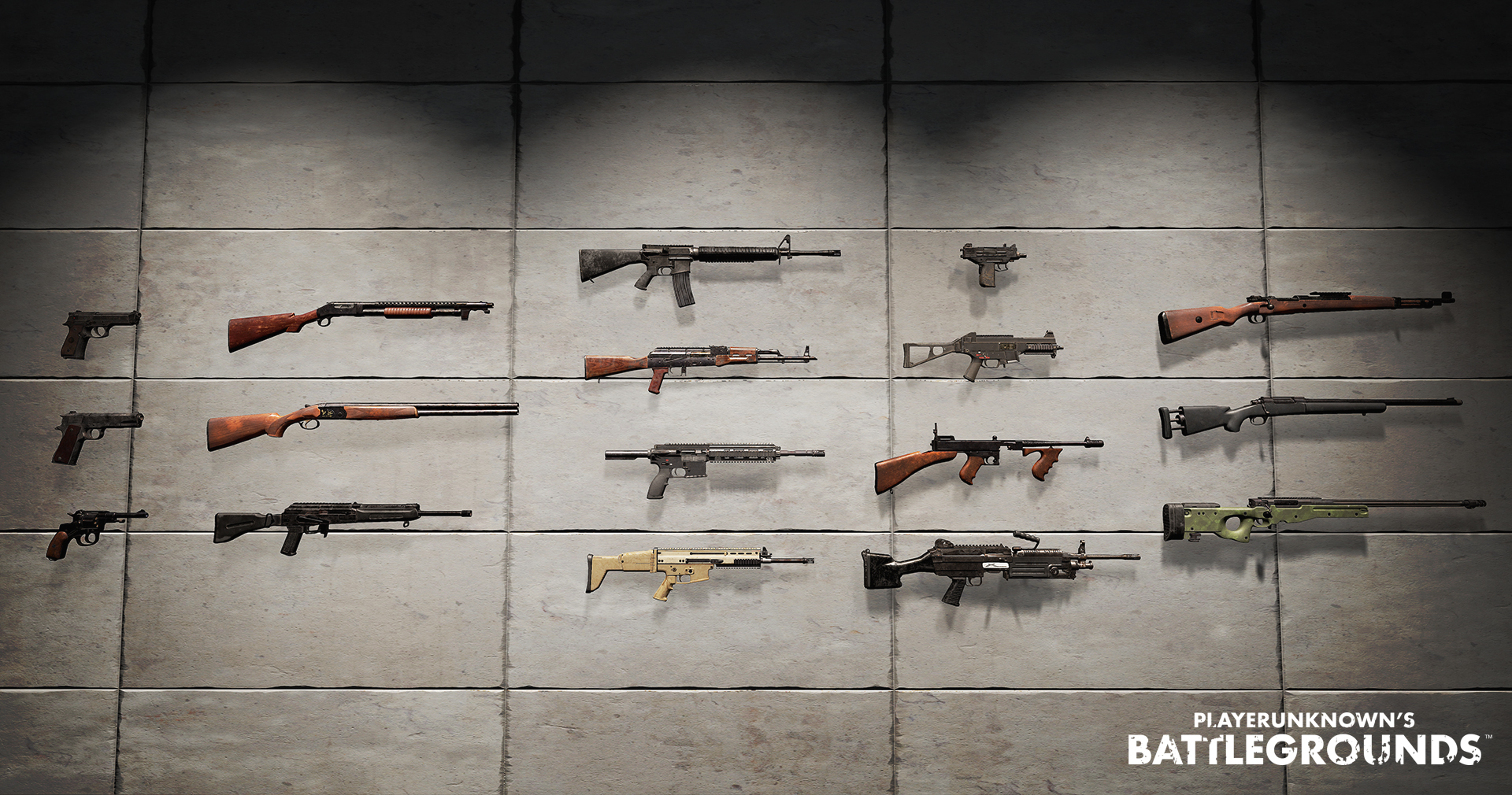 The great thing here is that you can always find a new gun here. PlayerUnknown's Battlegrounds receives updates rather often, and you do have a variety of new guns added all the time. Plus, you can also use smoke grenades, pistols, sniper rifles, shotguns, machine guns and so on. But the thing that makes PlayerUnknown's Battlegrounds great for a lot of people is that you can add attachments to your gun. You won't have a problem customizing the experience and something like this will improve the overall experience in no time.
5. It surpassed Counter Strike as the most played game on Steam
Counter Strike and Dota 2 are some of the most popular games on Steam. Until version 1.0, the game was available solely on Steam, and even before the final release the game managed to rack up around 1.5 million concurrent users. That's a huge number, and it does go to show the popularity of this game and how fun it really is to begin with. It's one of those things that will impress you a lot, and it certainly brings in front some rather enticing and unique experiences.
6. You can find multiple cities on the map, but not all of them have great loot
And that's why you need to be very careful in regards to the spawn location. You may be enticed to choose a specific spawn at first, but that doesn't necessarily mean it will be the best one for you. So yes, you need to study the map very carefully before you drop. Or if you play often, you can easily select the best possible drop location and go there everytime. Ideally, you want to explore the map and find some new spawn locations all the time to get the best results.
7. There's an unofficial map of the game
Not a lot of people know this, but there really is an unofficial map of the game. Here you can learn more about the car spawn locations, where you can find the loot and so on. This is particularly helpful for people that have a dual screen monitor, because they can easily see the map on one monitor and play on the other one.
8. Cars won't protect you against bullets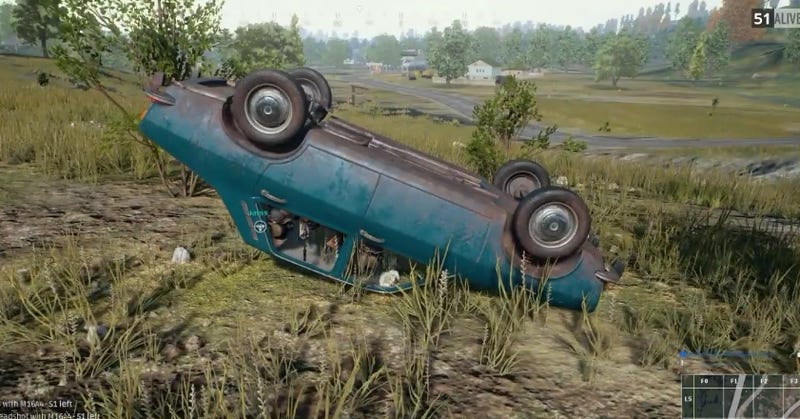 Sure, that may happen in other games, but not here. PlayerUnknown's Battlegrounds is focused on realism, so you won't really get to feel any protection. In fact, cars can blow up, so if anything you need to step away from them as fast as you can. It's always important to make sure that you create a good strategy as you play, to avoid any potential issues such as getting killed fast.
9. Tall grass doesn't help you if you want to hide
The way PlayerUnknown's Battlegrounds was created is a bit peculiar. While this will work in real life, tall grass won't hide you well in the game. People can still see you through the bushes or tall grass, so you need to either crouch or go after a tree. Granted, this is not idea, but it still works well if you don't want to stay within tall grass and be seen by others.
In the end, PlayerUnknown's Battlegrounds does have a really good gameplay and with so many people playing it, the game is bound to become a classic. And while there are many bugs to eliminate and multiple ways to improve the game, the core gameplay is really impressive and fun. That's definitely going to get better and better in the long run. So, if you are a fan of action packed games, you should totally give PlayerUnknown's Battlegrounds a shot as you may enjoy it a lot!